Read time:
3
minutes
Jörgen Eijt has written three books. Ten Dark Tales Before Bedtime (a collection of short stories), Dharma: Everything Has a Price (a novel) and Kelilah: Deadly Embrace (an espionage thriller).
His books can be ordered here.
Ten dark tales before bedtime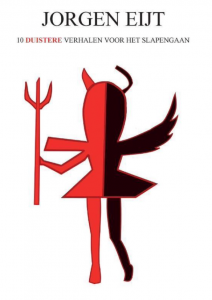 The collection contains ten stories with / about ten different characters / events, from an adulterous dentist from Bloemendaal to a futuristic black Sinterklaas. All are stories with a "corner", and one is more credible than the other. The common thread that they all have in common is: retaliation, envy, revenge and always a little bit of money. Nothing happens with impunity… or does it?
Some stories respond to current events (De coffee plantation and De Zwarte Sinterklaas), refer to history (The big step backwards) or are taken from life (Three years ago).

The stories are very diverse in subject, but all very excitingly written and built up from a blood-curdling, hilarious, surprising or a plot full of gloating, with or without a twist!


Dharma: everything has a price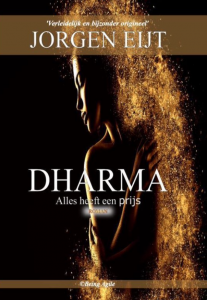 Louis Jansen is a detective with the Amsterdam police and loses his wife Miranda as a result of a cycling accident. Louis cannot stay with himself and drinks more than is good for him. He neglects himself, his job and piles up one complaint after another, so that Internal Affairs can do nothing but start an investigation and he is put on hold for six months.
In these six months he completely changes course, resigns as a detective, becomes a furniture maker and decides to travel to France to a village with the beautiful name "Le Puits Sacré". Through an advertisement he found a beautiful large old workshop with housing. With horse Henny, dog Jack and a covered wagon loaded with wood, he travels to the "special" village. The meeting with the salesman of the workshop and the adjoining maisonette Monsieur Dupac and his wife Cécile went well and Louis closed the sale.
He lives in the village, is initiated into its secrets, finds love again and is successful as a furniture maker. But everything is not what it seems: dark forces / forces populate the village!
Will Louis escape from his new straitjacket? Will the truth be revealed?
Kelilah: deadly embrace
Zurich, Sunday evening, 2019.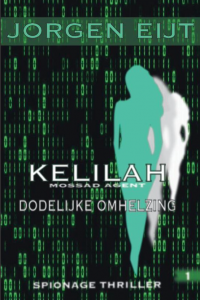 The CIA carries out an assassination attempt on a Russian arms dealer in a hotel, but things go terribly wrong. Mossad is being asked for help. This failed assassination attempt may seem of little significance to Israel at first, but it quickly takes on unprecedented proportions. A second holocaust seems inescapable and Israel seems trapped in a deadly embrace. Mossad director Meir Levi starts an operation with his young but best agent Kelilah Haddad to unravel the puzzle of the threat. The operation leads to the discovery of a new, technologically advanced weapon that Mossad is unaware of.
A race against time starts ...
Can Mossad turn the tie on time?